Quality Tooling For The Molding Industry
Unrivaled Craftsmanship, Award-Winning Products
At M&M Tool And Mold, we are the industry leaders in expertly crafted small to medium-sized injection molds. Our innovative approach to creating design solutions, collaborative approach with our customers, cutting-edge technology, and expert craftsmanship enable us to create and deliver award-winning products that meet the unique needs of every one of our customers.
Tell Us How We Can Help On Your Next Project…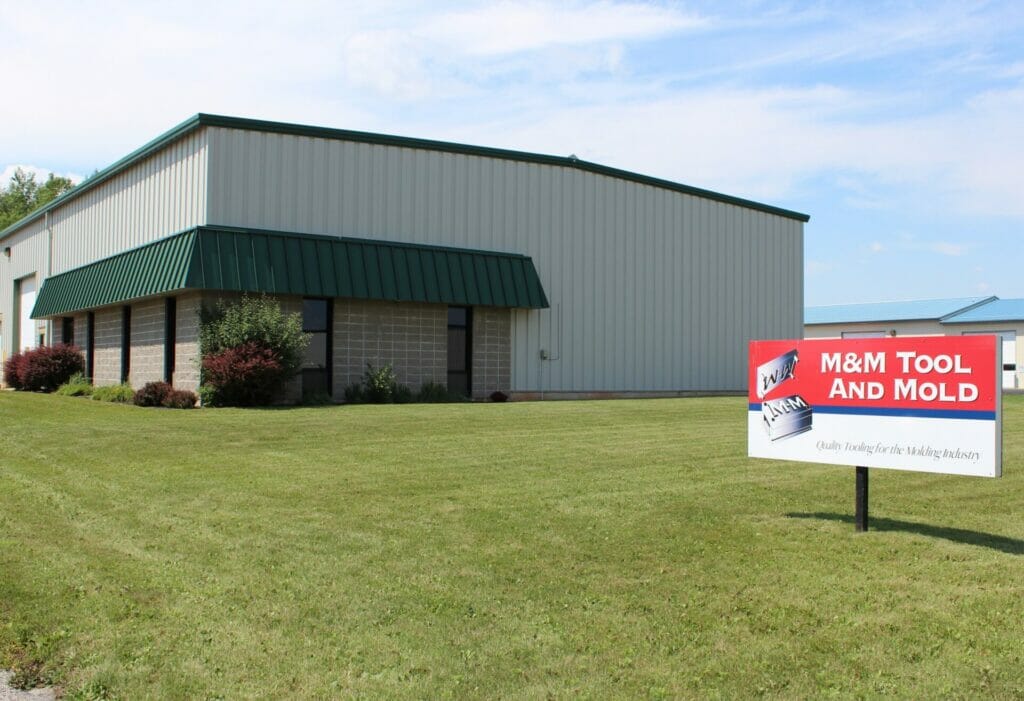 Exactly What You Need, Exactly When You Need It!
Guided by our highly-skilled tradespeople and utilizing lights-out automation, we have been creating simple commodity parts to the most complex of parts since our start in 1995. Regardless of your location, our centrally located headquarters in the Midwest with access to an array of transportation options positions us well to meet the demands of any production schedule.
At M&M Tool and Mold, our team members are the
true drivers of our success. They come from varied backgrounds and possess unique skills, and they all take pride in their work and embrace our culture of teamwork and accountability.
Customer satisfaction starts with quality, which is why we strive to exceed customer expectations with every product delivered.
To achieve this goal, we have established professional inspection standards throughout the production process to guarantee that we comply with your specifications. As a company, we work together as a team to develop continuous improvement programs in all areas of the business. These programs have helped us quickly deliver molds with a goal of zero defects.
This commitment to quality has been a cornerstone of our company's culture since the very beginning and is carried out daily through the hundreds of combined years of experience and industry knowledge of our team.
The M&M Tool and
Mold MISSION
Striving to remain the leader in the mold making industry by combining the craftsmanship of the past with the technology of today to produce quality molds with pride. On time deliveries are achieved through organization, process improvement and the spirit of teamwork.
Of The ITAR, Q-MED and 
AMBA Certified Family
Featured Mold Building Services
Cutting-Edge Tool And Die Technology
From Idea to Product, We Solve Challenges
Customers come to M&M Tool and Mold because they know we will find a solution to any challenge and deliver a unique product, expertly designed and crafted to their exact needs. Our highly-skilled tradespeople have an average of 20 years experience, and they have encountered and solved the most challenging of projects – and are always looking forward to the next challenge.
CAGE: #95324